Termin / Date:
Dienstag, 16. Mai 2023 - Dienstag, 11. Juli 2023
ganztägig / 12:00 AM to 11:59 PM CEST
Ort / Location:
Hörsaalgebäude der Philipps-Universität Marburg
Biegenstraße 14
35037 Marburg

Raum / Room: Erdgeschoss
Facebook-Seite zur Veranstaltung / Facebook page for the event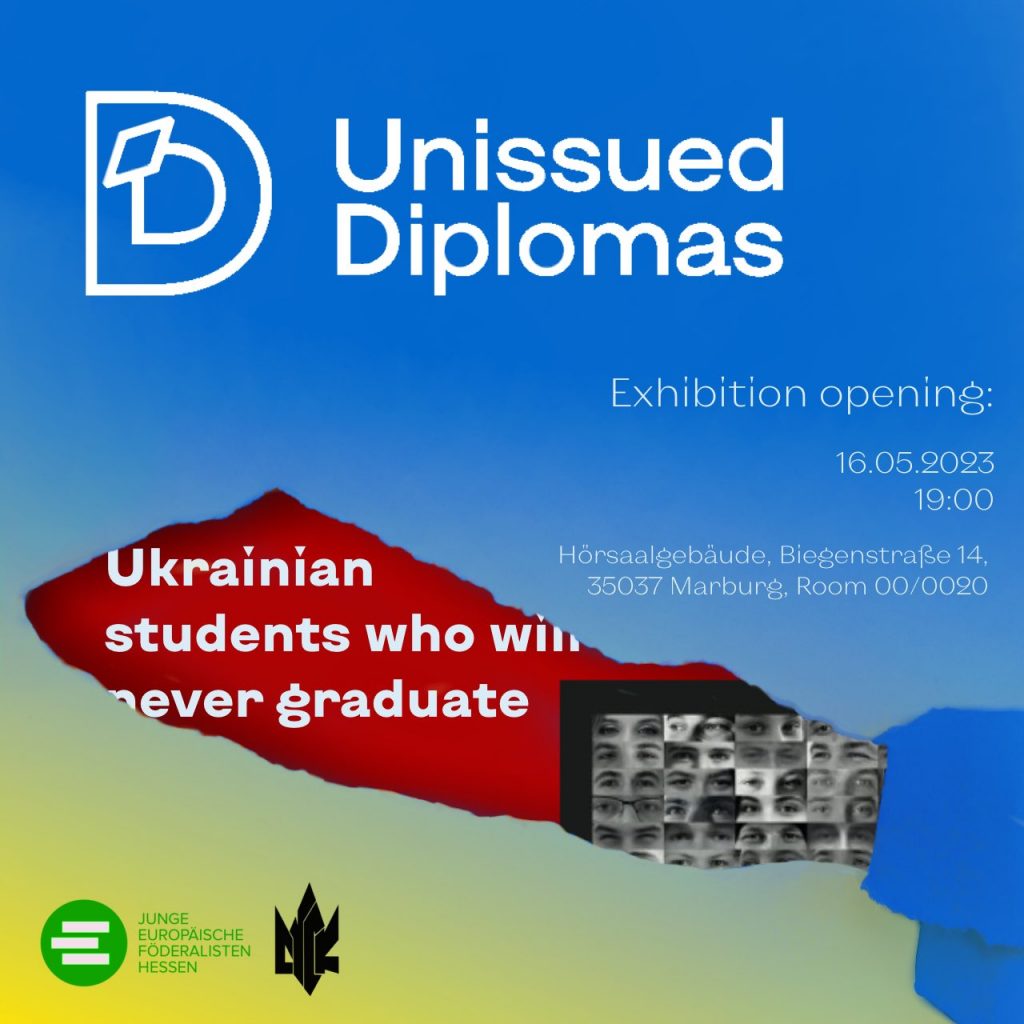 The Young European Federalists Marburg-Gießen (JEF) invite you to the worldwide exhibition "Unissued Diplomas" initiated by students from Ukraine and the Ukrainian Canadian Students' Union (SUSK), the national organizing body of Ukrainian Student Organisations (USOs) across Canadian post-secondary institutions.
The project is an exhibition of unissued diplomas to students who put their education on hold to protect their country. Those students, expected to get them, died after the full-scale Russian invasion of Ukraine and never became graduates. This exhibition aims to remind us of the devastating full-scale Russian invasion of Ukraine and the ongoing war and the price Ukrainians, as a nation, are paying daily. Through the unissued diplomas, the exhibition will uncover the stories of 36 Ukrainian students.
By presenting this exhibition in Marburg, we want to once again express solidarity with Ukraine and support its European choice.
Exhibition date: 16.05.2023-11.07.2023
The opening of the exhibition will take place on May 16 at 19:00,  Hörsaalgebäude of the Philipps University of Marburg, Biegenstraße 14, 35037 Marburg, Room 00/0020